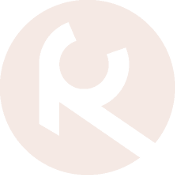 Since August 2013
Blind Date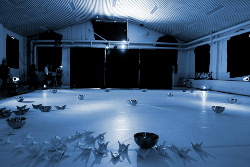 free improvisation
The globalized today - the network that links everyone and everything - was the meeting and starting point of the collaboration between composer and multi-instrumentalist Olga Nosova from Freiburg and Dorothea Eitel and her Berlin and Mannheim based dance company urbanReflects: Only a few facebook messages and a phone call preceded the first face-to-face meeting, which they immediately shared on stage with the public.
What at first was nothing more than a virtual image based on selected components, led to a real meeting in theatre space, whose unpredictability the artists were exposed to and which they came by with spontaneity and creativity. This principle has been taken up by the collective in their further collaboration, in that they meet with artists or interact with components that they do not know beforehand and in that they discuss the themes of their meetings exclusively via digital media, before dealing with them on stage. Their improvisation not only surprises the audience, but often also themselves.

Blind date at Turley Thursday
Blind date: Kurkoita and X-ceS
Blind date: double blind
Blind date: Ein Ladenlokal - eine Performance - 13 Titel


Voices from the media
Nordstadtblogger, December 4, 2014: "Blind Date" – die Kunst der Unkalkulierbarkeit: "Artist in Residence" Dorothea Eitel tanzt am Borsigplatz
Pictures
Blind Date at Turley Thursday Mannheim
Blind Date: doubleblind on June 20, 2014 in Baden-Baden


Video
Blind date: Ein Ladenlokal - eine Performance - 13 Titel
Past performances

Sponsors
Become a fan of our sponsor


kunstbereit e.V.