company urbanReflects
Founded in July 2009
Dance, Improvisation, Performance
urban stands for both, the social-discursive scope of action - the political public - and the public space as an actual, substantial urban space. Reflects refers to mirroring and revealing.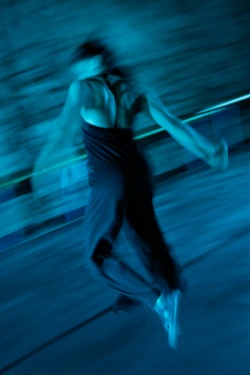 The company urbanReflects combines different emphases in their work:
current, socio-critical topics
the development of new plays based on the individuality of each participating artist
the opening and transformation of new spaces for artistic work
the exploration of the relationship between audience and dancer
interdisciplinarity
The company urbanReflects has made it their business to observe and challenge the world in a socio-critical way and to use the outcome of this research as an inspiration for artistic processes: there is the observation of society, followed by the dancers framing their personal statement, which can then be put into dancing and performative action.
During the process of rehearsing the company urbanReflects sets great value upon the possibility for each dancer to contribute to the project with their individuality, their ideas and their very own moving 'resources'.
As a second step, the company urbanReflects puts the social discussion back in the urban space, for example by performing in public places. Through a performative intervention they bring the dialogue back to the social public and therefore transform and reinterpret spaces. A special focus lies on public spaces, where there is a large opportunity of a change of perception; spaces that show a strong - architectual as well as historical - characteristic and that are not yet artistically established.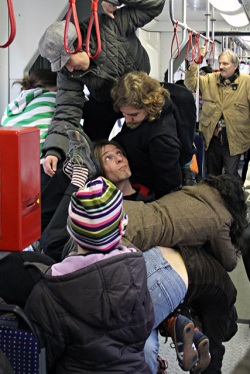 The company urbanReflects experiments with the relationship between performers and spectators. It does not matter whether this takes place in traditional scenic situations or in situations with a disbanded audience, like the performances in public places. One of the company's biggest concerns is giving people back the responsibility and the scope of action for their environment.
The company urbanReflects aims at revealing more than just one perspective: artists of different areas are involved and work together, in order to work with social phenomena and reflect them through different artistic methods.
The company urbanReflects works on four different ways of production:
The company urbanReflects brings their processes in miniature to the young's attention and together with them develops performances dealing with the same questions (for example 'Und welchem Gral jagst Du hinterher?', 2011)
Due to their experimental course and their focus on interdisciplinary work, the company urbanReflects consists mainly of varying members: Dancers and other artists are hired for specific projects.